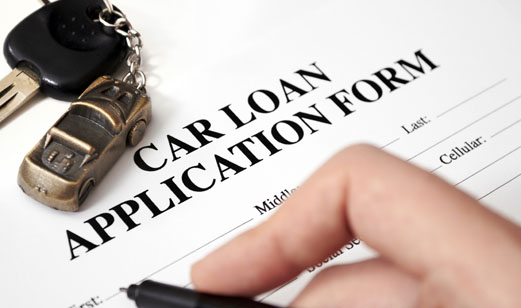 It's a challenge, but not impossible, to buy a vehicle despite bad credit history and plenty of assistance is available to help us do it.
"Some estimates show that 25 percent of American adults are saddled with bad credit," says the website DMV.org. "Yet, thousands of these individuals manage to get car loans every day."
"Generally, if your credit score falls below 620, you're considered to be a sub-prime borrower, which means you won't qualify for the most attractive car loan offers," says DMV.org, a privately owned organization that reports government-related information.
The first thing we need to do when struggling with credit is set realistic expectations.
"Be prepared to have to accept a high interest rate and to have to put down a large down payment," says wikiHow in an article "How to Buy a Used Car with Bad Credit." But even interest rates and down payment are subject to negotiation if you thoroughly research potential lenders.
"Getting a car loan with poor credit may be challenging, but it's not impossible," Apply for your loan today at an online lender that specializes in bruised credit. "You have to set the right expectations. Your deal may include a less-expensive car and a slightly higher interest rate, but you can get a car loan."
When setting expectations, don't lock yourself into buying a new vehicle before considering a used one.
While you're thinking practically, research your financing options, too. "It is best that you get pre-approved for an car loan before you go shopping," says wikiHow.com.
Here are some places to look for car loans for people with bad credit:
Sub-prime lenders, such as BlueSkey that specialize in financing loans for people with bruised credit. You can apply online and have an answer within minutes.
Dealerships. Find an auto dealership that specializes in used vehicles and bad credit financing.
Credit unions. If you have an account at one, you may want to inquire there first, according to wikiHow. Credit unions generally are more lenient with qualifications than other banks, especially for members. If you are not a member, join a credit union and ask about car financing for bruised credit.
Cosigners. You may be able to find a family member or friend who will cosign to help you obtain a car loan.
But the process doesn't necessarily end there.
"One thing to keep in mind is that as your credit rating begins to improve, you may be able to refinance a high-risk car loan for something with lower interest rates," says wiseGeek.